The Hotel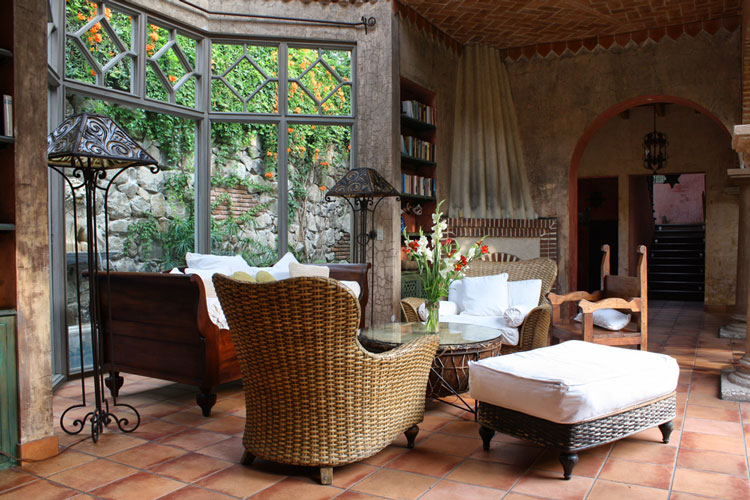 About Posada de Los Leones in Antigua Guatemala

The baroque architecture of Antigua Guatemala has been described by UNESCO as unique in the world, therefore a World Heritage Site.

La Posada de los Leones was designed based on a authentic eighteenth century relic, built by Don Felipe Ruiz del Corral, nicknamed the "dean turbulent" and about whom the distinguished writer Jorge Garcia Granados wrote a fictionalized biography of the same name. Don Felipe, dean of the cathedral, was a powerful man in the eighteenth century and his mansion (now nonexistent) was copied in detail from the original blueprints.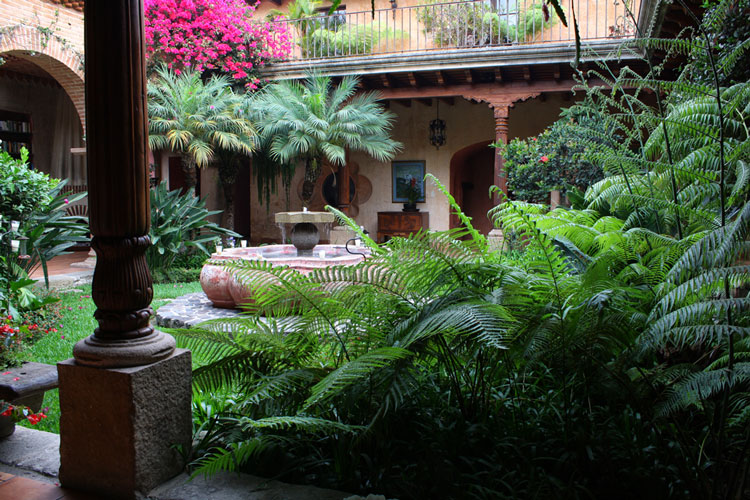 A luxury mansion, fresh during sun light and warm at nights, enjoy the bright blue sky in ancient patios and terraces, planted with flowers that adorned the gardens at the time.

The only freedom that was allowed to the owners in the architecture of the mansion, was the 14 meters lateral pool cooling the central courtyard, with its traditional and tinkling fountain.